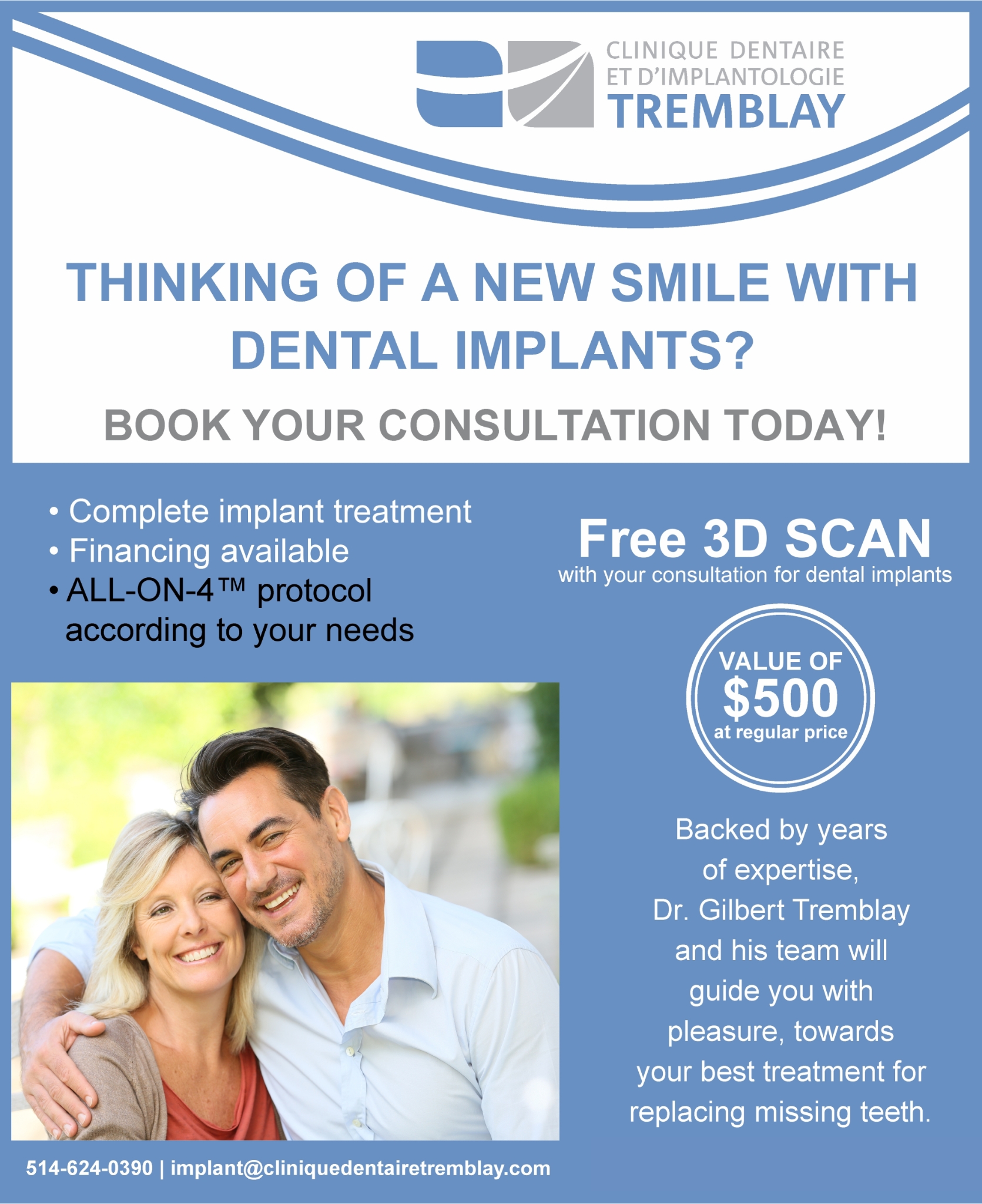 Thinking of a new smile with dental implants ?
Offer valid until August 31th 2023
Backed by years of expertise, Dr. Gilbert Tremblay and his team will guide you with pleasure, towards your best treatment for replacing missing teeth.
We welcome you to Clinique dentaire et d'implantologie Tremblay, located at 4849 Saint-Charles in Pierrefonds (corner of Duval) in the West Island of Montreal · H9H 3E4.