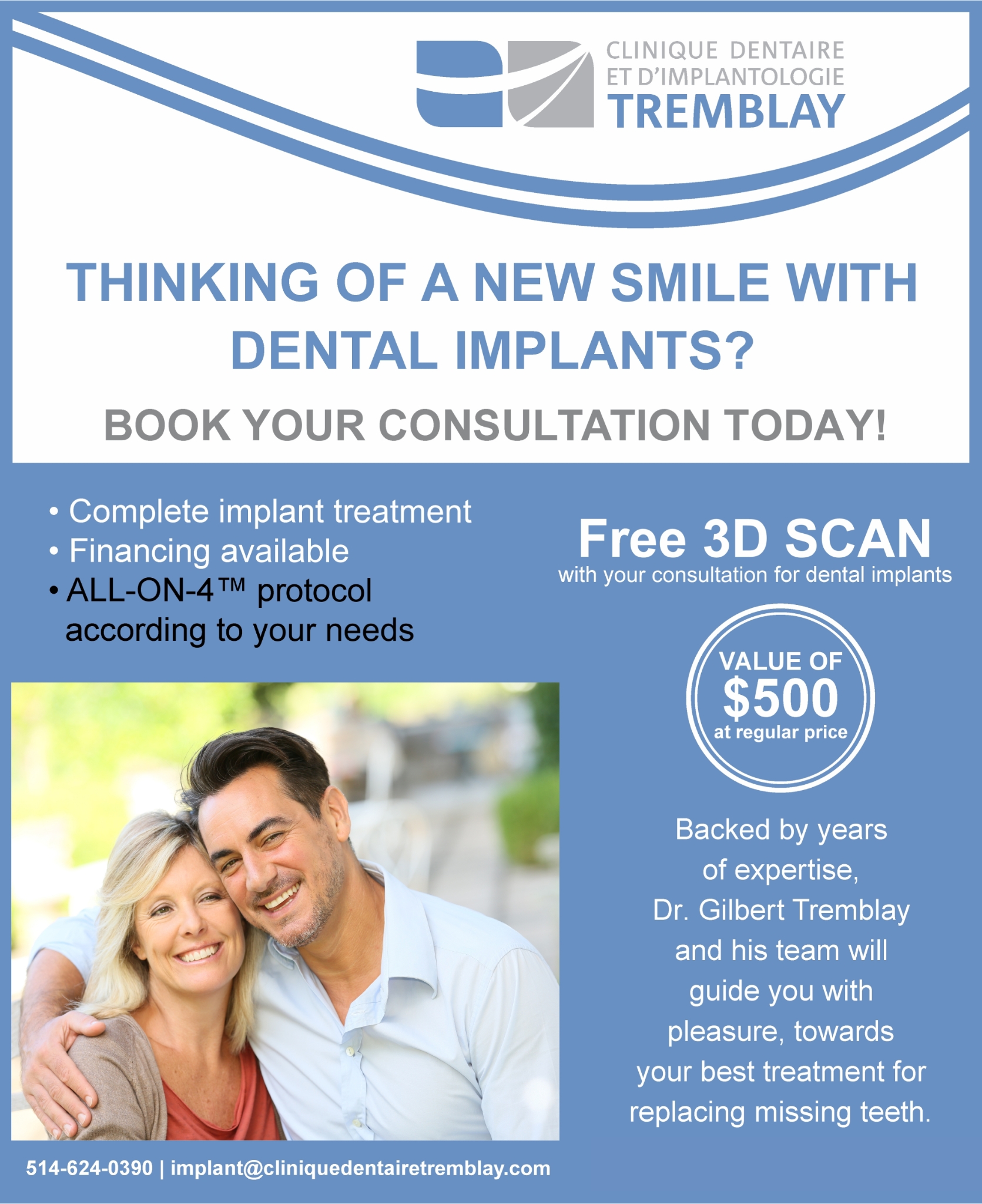 Welcome to our Dental Implantology information evenings
Offer valid until April 30th 2022
Welcome to our Dental Implantology information evenings
This free information seminar is hosted by Dr. Gilbert Tremblay and his team. They will be pleased to welcome you to showcase the various treatment options in implant dentistry. We present the many choices available to you for dental implants and prosthesis on implants, as well as their related rates.
-Location: The meetings take place at the Clinique dentaire et d'implantologie Tremblay, located at 4849 Saint-Charles in Pierrefonds (corner of Duval) in the West Island of Montreal · H9H 3E4.
-Duration: The meeting lasts approximately one hour and a half, from 6:00 p.m. to 7h30 p.m.
-Calendar: Next dates will be available when possible. 
-Registration: Registration is required and can be done by phone: 514 624.0390 or by completing the form below.