News
Welcome to our Dental Implantology information evenings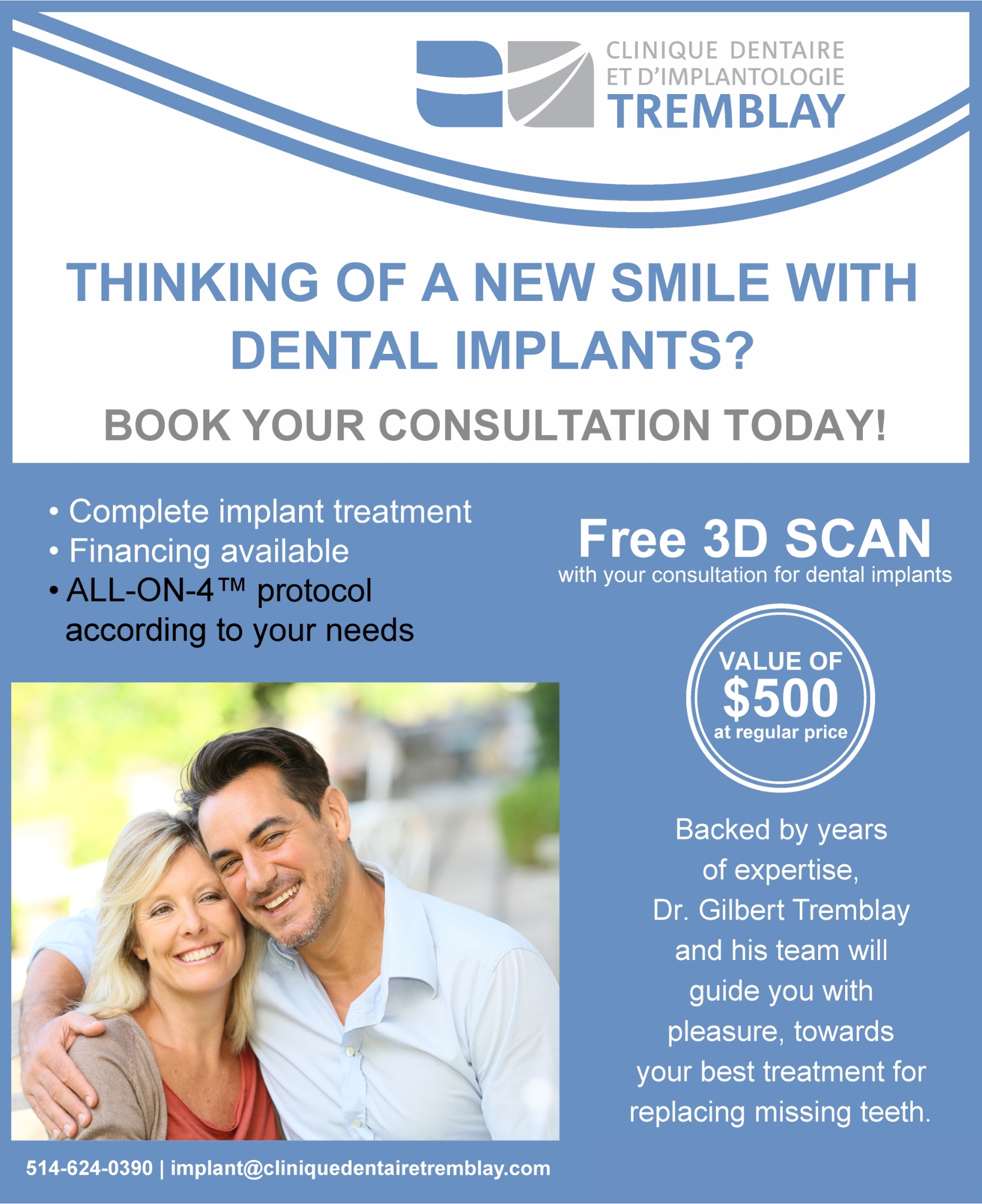 Welcome to our Dental Implantology information evenings
Agenda for the evening
It is a friendly meeting consisting of small groups, which showcases the various treatment options in implant dentistry. We present the many choices available to you for dental implants and prosthesis on implants, as well as their related rates.
Meeting Location
The meetings take place at the Clinique dentaire et d'implantologie Tremblay, located at 4849 Saint-Charles in Pierrefonds (corner of Duval) in the West Island of Montreal · H9H 3E4.
Duration of meeting
The meeting lasts for approximately for an hour and a haft, from 6:00 p.m. to 7h30 p.m. With this reservation, you are eligible for a 3D scan of your mouth.
Host for the evening
Dr. Gilbert Tremblay and his professional team in implantology are your hosts for these evenings and will answer all your questions.
Calendar events
Fall 2017                                
 Thursday October 19                6 p.m. to 7h30 p.m.
 Thusday November 16             6 p.m. to 7h30 p.m.
 Thusday November 30             6 p.m. to 7h30 p.m.
Cost
The evening is offered free of charge, but requires a registration to reserve your seat.
Registration
Register by contacting us at 514 624.0390. or complete our online form by clicking here 
Feel free to share this page!